The Forrester Wave: Enterprise Email Security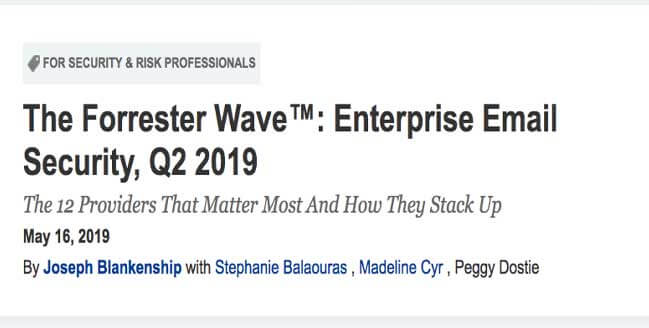 In the latest version of The Forrester Wave for Enterprise Email Security, they recognize Zix for making email security easy for small to midsize companies. Download the report now to learn more about why Zix should be considered when evaluating email security vendors.
Making email security easy is exactly what we aim to do. Because we know if security isn't easy, it doesn't get used properly, putting your business at risk. With a multi-layer approach and live email security experts, ZixProtect takes out the guess work with protection from ransomware, malware, spearphishing, and more to keep your email, employees, and business safe from the latest threats. 
Download Now