10 IT Trends for 2022 that MSPs should know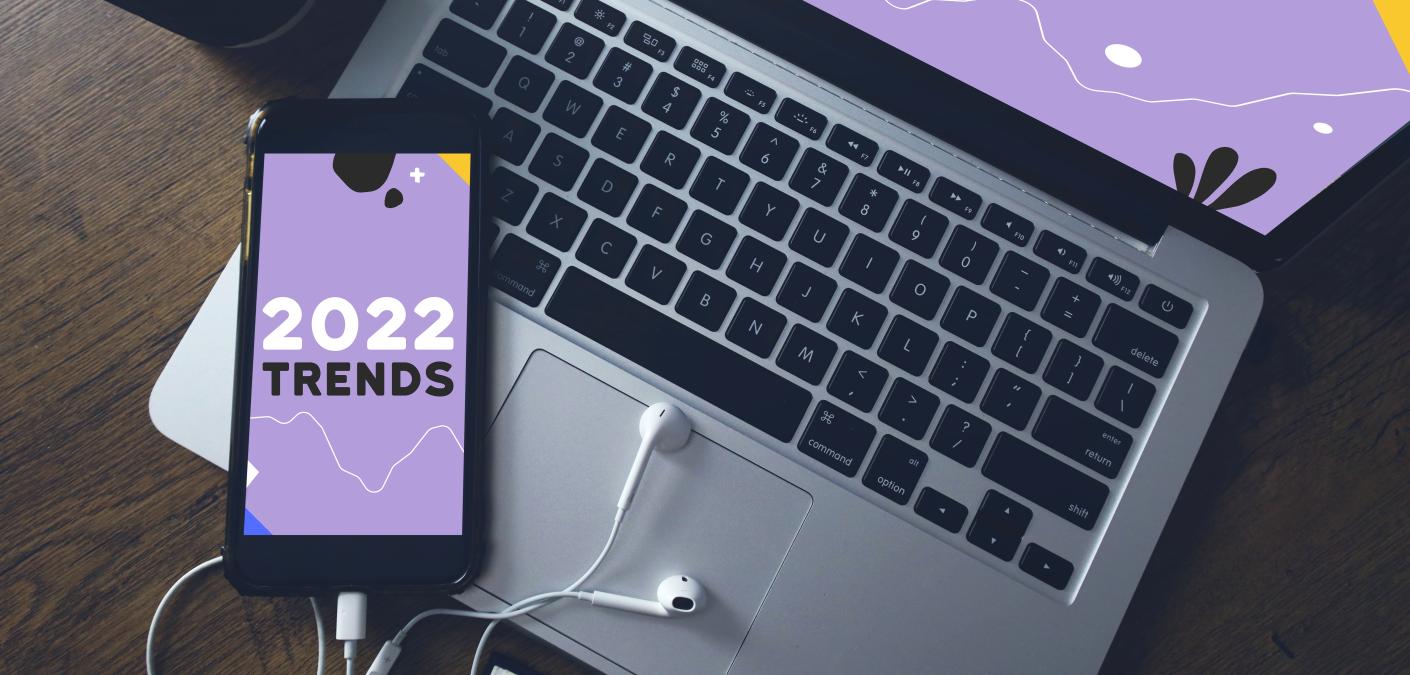 For the last two years, uncertainty and unpredictability have reigned supreme in the IT world. The world of work was turned on its head by a global pandemic, and the message was clear: businesses that change too quickly to stay afloat would sink.
But while many businesses have taken a reactive approach to IT changes, 2022 is ushering in a new era. It's time to start planning again. Here are IT 10 trends CompTIA predicts for 2022.
1 The definition of "workplace" will continue to change
If the pandemic taught us anything, it's that work can happen anywhere—for better or worse. Working from home full-time has been a gift for some and a burden for others, and how employees want to move ahead is deeply personal for each person.
It's clear that companies will need to be flexible in how they accommodate their employees' needs in the year ahead. Some employees may want to remain remote while others will want to hold onto a hybrid approach.
Technologically speaking, being able to support remote work has encouraged most IT departments to reorganize their list of priorities, pushing them to formalize and legitimize band-aid solutions so that they can scale properly. For many organizations, this means a renewed commitment to digital transformation.
2 Travel for business will be more measured
For a long time and for many people, travel was part and parcel of working in the technology industry. When the pandemic ground things to a halt, however, businesses were forced to find new ways to connect. Video calls and virtual conferences became the norm, and rather than highlight why travel was so essential, changing things up actually proved that it was a lot less necessary than many had assumed.
In 2022 and beyond, travel for work is going to look a lot different. Firstly, approved business travel will need to have a proven use case and ROI. Secondly, smaller regional conferences and hybrid/virtual conferences will be more common. Thirdly, more employees will be empowered to turn down travel requests, which is especially important now that younger generations of workers have cited virtual collaboration as sufficient for innovation, as well as concerns over climate change making them less enthusiastic about hopping on the next flight.
3 The never-ending quest for regulation continues
Regulation has long been a seemingly unsolvable puzzle in the tech industry, but the pressure to reduce monopolistic practices and protect consumer privacy has only increased in recent years. Creating laws around these issues hasn't gotten any easier, though; antitrust concepts and business practices vary by country, and increased globalization makes it difficult to contain any one rule in a meaningful way.
Going forward, the onus is shifting to tech companies rather than regulatory bodies. All tech companies will have to work to fully comprehend the unintended consequences of their output, and to try to build a framework that encourages responsible behavior. Tech firms need to help lawmakers understand the issues, examine their own operations, and practice transparency with their clients to address these concerns.
4 Technology budgets will grow—stealthily.
Over the last few years, CIOs have been expected to do more with less as IT budgets shrank. Today, though, businesses are moving away from the assumption that IT is a cost center that needs to be tightly controlled.
Today, businesses are taking a more strategic point of view in how they approach their IT budgets, but this shift in perspective isn't so obvious at first glance. Stealth IT, where business units procure their own technology, makes it hard to track overall technology budgets.
Technology can also be an embedded component of business solutions, making it difficult to be explicitly defined. Take the example of a custom website built as part of a marketing campaign. The entire budget may be assigned to marketing, even though technology was built to meet the objective.
Overall, even when tech spending grows, there may not be tech-specific line items to back it up in the books. Today's technology opportunities are more than hardware installations and software licensing, and they're more integrated into businesses' long-term goals than ever.
5 Cybersecurity is getting more proactive
When it comes to cybersecurity, more has changed in the last five years than the decades that preceded them. For a long time, cybersecurity was planned out based on the idea that a firewall and antivirus software were enough to keep out the bad guys. However, the move to cloud services and mobile-first workforces has eroded the idea of the secure perimeter, and the idea of a defensive approach.
Today's security breaches can lay dormant and undetected within networks for a long time, and more businesses are becoming wise to the idea that a proactive approach is necessary to keep data and users truly safe. More organizations are starting to use their own resources or outside partners to probe systems and find any weak spots.
Both offensive and defensive approaches are necessary to keep modern workplaces safe, which includes intentional strategy along with new investments in infrastructure.
6 Channel cybersecurity still has strides to make
CompTIA's 2021 State of the Channel study, found that 36% of channel businesses are either only just beginning to formulate their cybersecurity strategies, are behind schedule, or not involved in cybersecurity at all. Of the 64% that are on target, only 28% of them consider cybersecurity a strategic specialty, meaning the majority do not offer more sophisticated tools and services beyond the basics of antivirus and firewall protection.
While there are understandable risks and challenges that come with operating a successful cybersecurity practice, there's really no excuse for not specializing in this space. Considering how much cyberattacks against MSPs have increased recently, these companies can't afford to expose themselves and put their customers at risk.
7 More channel companies will take the consulting route
How customers buy technology has fundamentally changed. Product-centric, transactional business models no longer cut it for MSPs, and more channel providers have been moving to more of a consulting-based offering. The evidence is clear: helping customers run their businesses better with the right technology is a lucrative avenue that's both profitable and in high demand.
Consultants have the opportunity to play the role of expert for businesses that need that expertise. In 2022, more channel firms will realize that reselling products and services in a cloud marketplace era is fading—but there's lots of opportunity to expand into the kind of consulting that's so sorely needed.
8 Chip supply chain constraints will cause a wake-up call
Without a reliable supply chain, even the best-engineered product won't get built or delivered on time. Today's global semiconductor shortage has affected smartphone, PC, and other chip-dependent industries in the wake of COVID.
For decades, just-in-time manufacturing has allowed suppliers and providers to stop stockpiling inventory and parts, and respond in as close to real-time as possible to demand. The chip shortage threw this method into question, however, with some now wondering if it might be wiser to keep inventory, parts, and components close to home, regardless of whether customer orders have been placed yet.
Many channel firms will have a decision to make in 2022: do they want to start holding some inventory of their own in the event of backlogs?
9 Software development will get more granular
Software development used to be left to large companies who could afford the resources and infrastructure to participate. As the foundational computing platform has stabilized and technology has become democratized, however, more companies have started adding their own software development skills.
Today's companies have lowered the barrier to entry considerably by relying on open source and microservices. Cloud computing has also allowed companies to stand up multiple environments for development, testing, and production without needing capital investment.
As capacity and capabilities have grown, however, skills supply has flagged. This has led to organizations trying to compensate by breaking applications down into bite-size pieces. These smaller functions can be refreshed more quickly and reused throughout a comprehensive software strategy.
Whether this is an evolution of microservices or a new approach entirely, the trend of reusable pieces of software will simplify development but add challenges in integration and architecture management. To keep up, many companies will also accelerate their DevOps efforts, with more advanced companies exploring AIOps to further automate their established processes.
10 Data management will drive an analytics revolution
Today's companies are aggressively pursuing analytics as a strategy in order to understand past transactions, improve operations, and predict future opportunities. But while data science is one of the fastest-growing roles, for most organizations managing data in-house is still a very early endeavor.
In fact, many companies are struggling to build a structured foundation of corporate data, and will have to start with the basics. This requires an understanding of where data lives and how it is used, as well as a classification of all data to define requirements around usage and security. It also requires a strategy for data to outline goals and identify trade offs.
Only organizations that have updated their storage schemes, or ensured that they are getting the most out of traditional tools like relational databases, will be ready to move on to tools that work with unstructured data, algorithms that leverage machine learning, or models that rely on real-time data streams.
Read the full report
If you want to get more in-depth on CompTIA's predictions for 2022, you can read the full CompTIA IT Industry Outlook 2022 here.