What is Cloud Backup And How Does It Work?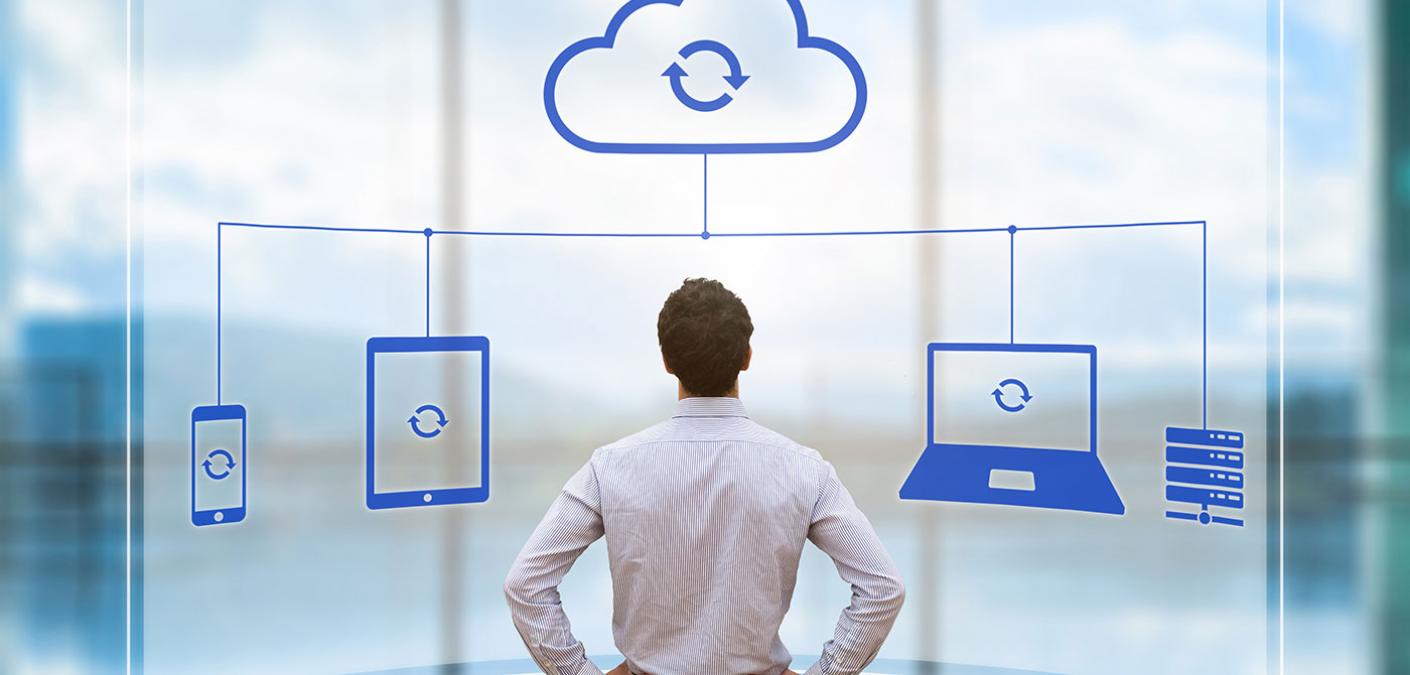 Flash drives, CDs, and floppy disks may have been your go-to devices for saving files for years, but they are no longer the best option for most businesses. These physical devices are prone to damage, and having to save backup copies of your business's files on additional devices can take up a significant amount of storage space. Cloud-to-cloud backup storage is an innovative option that uses secure online storage space to back up your data. Your company's data is vulnerable to expensive data breaches and lost time that can result from lost data, and investing in a reliable backup method now is more economical than attempting to recover lost data later.
What Is Cloud-to-Cloud Backup?
No matter how secure your cloud IT programs are, they are not immune to failure. For this reason, having a reliable backup strategy in place to protect your business's data in case the unthinkable happens is a must in order to avoid losing both your productivity and important information about your company and your customers. Although physical backup devices, such as flash drives, are still available, these methods are also prone to failure, and cloud-to-cloud backup offers a more secure and reliable form of backup that does not depend on physical devices.
Cloud-to-cloud backup utilizes third-party online storage to protect your data in case something happens to your company's devices or network. This method involves sending a digital copy of your data to a company that is not part of your business to ensure that there is another copy of your important information available if your CSP's servers fail, files are corrupted, flash drive goes missing, or other traditional storage method is otherwise damaged.
How Does Cloud-to-Cloud Backup Work?
Cloud-to-cloud backup uses an application to make a copy of your business's data and send it to an offsite digital location where it can be easily accessed if something happens to your original files. Although this "location" is typically the public cloud that can be accessed from anywhere, it can also be a private cloud location that is hosted and managed by a third party company.
Cloud-to-Cloud Backup
Although cloud services tend to be more reliable than physical storage devices, any storage solution still has the potential for something to go wrong. Cloud-to-cloud backup is a new type of cloud backup service that adds an additional layer of protection to your data that has already been backed up in the cloud by copying it to a second cloud location. This provides additional peace of mind for your most important and confidential data by making it even more difficult to lose access to.
Reading the fine print for each of the programs your business utilizes is also essential when it comes to identifying ways that cloud-to-cloud backup can benefit your business. Users are also "jointly responsible" for their data, which means that not backing it up to a third-party service may cause it to be deleted by Microsoft 365, Google, Salesforce, or other platforms. Ensuring that your data is properly backed up to a cloud-to-cloud platform ensures that it will continue to be readily available, even if you do not use it within a specified amount of time.
Advantages of Cloud Backup  
Choosing cloud backup over a physical backup storage option can have a variety of benefits when it comes to keeping your company's information protected over time. Here are some of the most significant benefits of choosing cloud backup for your business!
Better Data Protection
Cloud backup provides more secure and reliable data protection than physical data backup devices because it is less vulnerable to most types of damage. The cloud cannot be physically damaged, it is much less likely to become corrupted than other types of files that are saved directly on a device, and it is better protected from hackers and other cyber security threats than other backup storage methods. These benefits make cloud backup one of your best long-term storage options for keeping years of your company's data secure over time.
Automatic Data Backup Services
Your data backup system only works if your data is properly saved periodically, and your employees may forget to manually save information as often as they need to in order to make sure that no information is lost. Most cloud backup storage solutions automatically back up changes to your files over time instead of depending on your employees to do so, which can help to cut down on potential losses.
Ransomware Protection
Ransomware can put nearly any business in immediate danger when it comes to losing access to your data. Threat actors that carry out ransomware attacks are experts in corrupting or encrypting your files to make them unusable even if they do not disappear from your system, and having a cloud-to-cloud backup service that is capable of immediately recognizing a threat and creating a backup version of your original and uncorrupted data is a must to ensure adequate data recovery. This method ensures that the right version of your data is saved to increase your chances of uninterrupted productivity. 
Choose Zix | AppRiver for All Your Cloud Backup Needs
We recently acquired CloudAlly, a cloud backup platform that takes protecting your company's digital data to the next level. This platform includes unlimited data retention and a more secure option for backing up your data than many average cloud backup options, and it's housed inside our Secure Cloud communications security portal for easy management.. It also works cohesively with a wide range of product suites, including Microsoft Office 365, Google Workplace, and many other popular tech tools, which gives you the peace of mind of knowing that your cloud backup storage adequately protects work that is done on a wide variety of platforms and will continue to be an ideal option even if you decide to change suites in the future. 
At Zix, we prioritize providing our clients with a variety of options for protecting their data. Although you have several options for backing up your data, choosing our secure cloud-to-cloud backup storage option gives you the peace of mind of knowing your company's data has multiple layers of protection. Contact us today to learn more about the benefits of choosing cloud-to-cloud backup for your business or to get started!