Why Your MSP Needs to Add a Backup Service (and How to Choose a Vendor)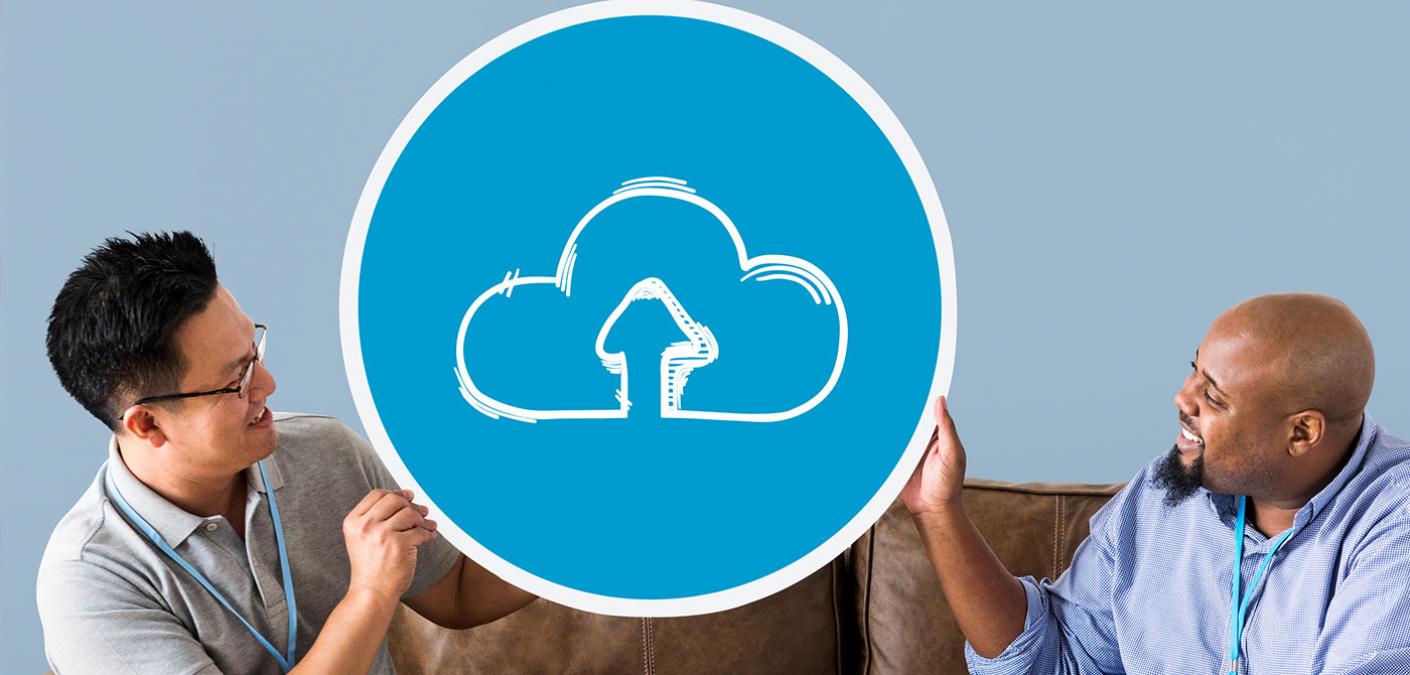 When workplaces went virtual in 2019, more companies than ever moved to cloud-based SaaS platforms like Microsoft 365, Google Workspace, and Salesforce. While many are well-versed in the benefits of these platforms—they enable collaboration, scalability, and the ability to work truly remotely—their pitfalls are less well-known.
Ongoing threats like phishing scams, human error, sync issues, and malicious intent make SaaS data susceptible to data loss. With more business-critical data living in the cloud than ever, this is not a breach any company can afford to endure.
But with every risk comes an opportunity, and for MSPs, the opportunity here is a big one. Adding backup services to your offerings will protect your customer's data, add to your monthly recurring revenue (MRR), and position you as an industry leader in terms of your offerings. Let's take a closer look at why offering a backup service is a great idea.
Reason 1: SaaS data loss happens
The numbers don't lie: according to Security Magazine, 80% of companies have experienced a cloud data breach. All it takes is a click on a phishing email or someone deleting the wrong files to become a part of that statistic, and while in-app recovery of deleted data is often possible, it can take weeks or even months to retrieve. In short, if there's sensitive data, it's necessary to back it up.
Reason 2: Compliance laws require it
Regulatory laws like GDPR, HIPAA, FINRA, CCPA, and Sox all state that data protection is a "shared responsibility". This means that cloud service customers are expected to restore their own personal data in the event of a security breach.
If your customers fail to back up their data, they'll face fines, not to mention a hit to their reputation. What's more, native options like Recycle Bin, Trash, Litigation Hold, and Vault are archival and e-discovery tools only that do not automate backup or easy data recovery.
This is why Microsoft, Google, and Salesforce all advise their customers to use a third-party backup solution (read the fine print, it's in there).
Reason 3: Backups minimize the impact and cost of data breaches
Recovery point objective (RPO, or the maximum amount of data you can tolerate losing in a disaster) and recovery time objective (RTO, or the amount of time it would take to get back to regular operations after a data loss) are the two benchmarks of disaster recovery every cloud user should be aware of. Improving your customers' ability to recover data also improves their ability to bounce back from disaster.
Secure backup and point-in-time recovery minimize your customer's RPO and RTO, ensuring faster disaster recovery. Having the right backups in place can also greatly reduce the cost of downtime and avoid disruption by ensuring a shorter path to business continuity in the event of a breach.
Reason 4: You'll have a competitive edge
As an MSP provider, your job is to protect your customers' data. Even so, you'd be surprised by the number of MSPs that don't yet offer backup services.
Services like disaster recovery, data backup and restore, and business continuity, allow you to fulfill your promise of data security while setting yourself apart as an industry leader.
Reason 5: You'll increase your MRR
Finally, adding SaaS backup to your portfolio of MSP services will make you more profitable. Opting in to cloud backup has become a top business priority for your customers. As industry analyst Forrester puts it, "Back up SaaS data or risk losing customers, partners, and employees." In other words, your customers are ready for the service, and you'd be missing out on revenue if you weren't the one offering it.
How to choose a cloud backup partner
Now that you know why you should be offering backup services to your customers, let's talk about what's important when it comes to choosing a vendor. There are 10 factors you'll want to pay attention to in your quest for the right partner.
Factor #1: ROI
Of course, the first thing you'll want to know when seeking out a vendor is whether it will be worth it financially. When considering the return on investment (ROI), you should look at two aspects:
ROI from reduced RPO and RTO
RPO is the maximum amount of time that can elapse between two data backups. You should ask about how often backups occur, if you can customize it, and if you can backup on-demand. Ask about backup data storage limits and data retention as well, to make sure you can recover data from any point in time.
RTO, on the other hand, is the amount of time it takes to restore regular operations after data loss. You should ask about recovery time and recovery flexibility.
ROI based on feature requirements
Based on who your clients are and which industries they're operating in, you'll have your own set of features that you want to fulfill. List out your specific requirements and make sure they'll be met by your cloud backup vendor to get the most out of your investment.
Factor #2: Monthly recurring revenue (MRR)
As an MSP provider, you already know that to maximize MRR, it makes sense to sell ongoing services as opposed to one-off products. Your backup partner should offer SaaS backup and recovery with both monthly and annual plans, and those plans should be flexible and scalable to accommodate any changing customer needs. Overall, your vendor should be as committed to you achieving your MRR goals as you are.
Factor #

3: Ease of use
The ideal backup and recovery solution will let you hit the ground running and be relatively easy to maintain. It should be possible to choose a solution that requires zero installation and minimal support. Getting an in-depth demo and trial of the solution can help you confirm that it's intuitive to use, and that it restores data as promised.
Factor #4: Flexibility
Most MSPs support a wide range of customers in a number of industry types, so you'll want to make sure that your cloud backup vendor doesn't limit you in terms of customer size, backup storage limits, software requirements, backup storage locations, and/or backup storage types.
Explore the range of backup and recovery options available to you. For example, can you backup to your own storage when required and/or export backups to a storage type of your choice? And will your customers be able to recover their data easily at any level, from any point in time?
Factor #5: Multi-platform support
Most workplaces host a number of SaaS platforms. For example, your clients might use Microsoft 365 for Exchange, SharePoint, and Teams, but Dropbox for cloud storage. Multi-platform support for all major SaaS platforms is a must for any MSP with a large portfolio of clients. You'll also want to examine that essential applications of the SaaS platform are backed up too (for example, Microsoft 365 backup should include Mail, Calendar, Contacts and Tasks, Teams, OneDrive, and SharePoint).
Factor #6: Security and compliance
Your data is only as safe as the backup you're using. You should thoroughly screen your backup vendor's security credentials. Are they GDPR compliant? Can they provide a Business Associate Agreement (BAA) to be HIPAA compliant? Is their data encrypted both at-rest and in-transit? Are the backups hosted with a reliable vendor? Do they support OAuth, Okta, MFA/2FA? Is there a choice of local data centers? Do they adhere to no data retention after deletion and privacy by design? These are all important questions, and you shouldn't be afraid to ask them.
Factor #7: Partner-friendly
Ask each cloud backup vendor about the partner-friendly features and tools it offers. Does the vendor offer a centralized web-based backup management console? Is there a unified place to monitor and manage all your accounts and customer backups? How about a central billing console? These factors make a real difference.
Factor #8: Support
Experiencing data loss is an extremely stressful event for any company. This situation is made all the more stressful when one or more parties is unreachable. Your cloud backup partner should offer support that's multi-channel, responsive, and available any time.
Factor #9: Reputation
Your customers want an MSP that's reputable, with a proven track record. The same should be true of the backup partner you choose on their behalf. Look for a proven and tested partner with a great SLA and a top-rated suite of services.
Factor #10: Pricing
Pricing is important—not only the dollar value, but the fine print behind it. You'll want to look at things like whether storage is included, whether you have to make a commitment based on number of users, and whether your vendor offers monthly and annual pricing.
You may also want to ask about things like high-volume enterprise pricing, goodwill discounts, or deferral of transition costs. Finally, you'll want to confirm that you don't have to pay for any upgrade, additional software licenses, plugins, training, or support.
If you're considering adding a cloud-to-cloud backup solution to your portfolio, visit here to learn more about how Zix can help.