7 Reasons Every Business Needs SaaS Backup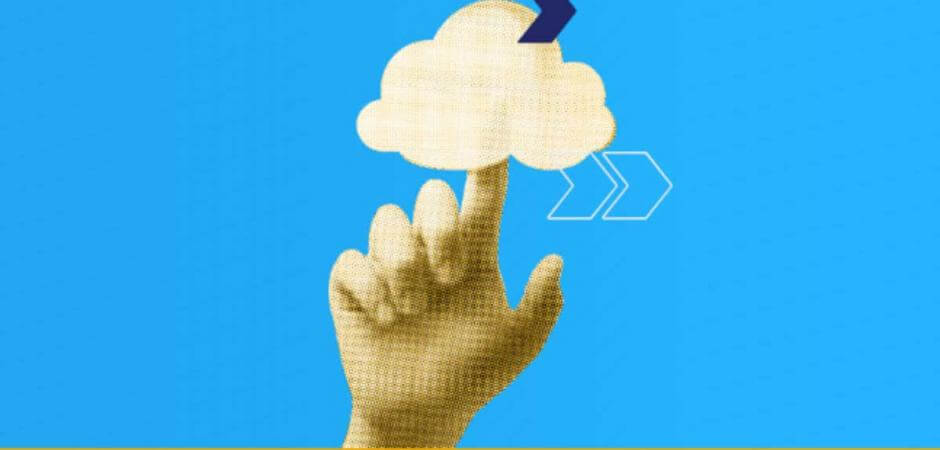 7 reasons businesses need to back up SaaS data
Software-as-a-service (SaaS) provides many benefits to the companies using it: convenience, flexibility, and ease of use are often among the top three. One thing that's never guaranteed, though, is security. 
This can be an easy thing to forget, and many people do. In fact, recent research from the Enterprise Strategy Group shows that 35% of the market incorrectly believes that their SaaS vendor is responsible for the protection of that data. In fact, SaaS data protection falls solely on the shoulders of the customer using it. 
Now that we're clear on who's responsible for keeping that data safe, let's look at some reasons why you may want to make that data protection a priority. 
#1: Your business-critical SaaS data is more vulnerable than you think
As Todd Gifford covered last week on our blog, while SaaS platforms like Microsoft 365, Google Workspace, Salesforce, Box, and Dropbox are very secure solutions, it would be wrong to assume that your data is protected in the same way their infrastructure is. 
Things like human error, malicious intent from bad actors or disgruntled contractors, malware or ransomware attacks, sync errors, and outages all pose a threat to the safety of that data. In fact, one in three companies experience SaaS data loss, which means it's a lot more common than most would hope.
#2: Data breaches are expensive
The global average cost of a data breach is $4.24 million. Especially for small and medium businesses, this is no small fee. In fact, half of all mid-sized companies end up closing after a breach, and the latest numbers show the costs are only rising.
The time between detection and remediation is, on average, 287 days. That means that a breach can cause nearly a year's worth of damage, which can be devastating.
#3: Your cloud service provider (CSP) recommends it
If you read the fine print, you'll see that every SaaS platform makes it clear that in-app recovery of deleted data is possible, but only in a matter of weeks, if not months. 
Outside of the app, the user is on their own. Once the Recycle Bin or Trash folder is empty, that data is gone forever. Cloud providers explain this in terms of a "shared responsibility" between you and them for preserving your data. This largely means if the data is sensitive, you're responsible for backing it up. 
#4: Reliable backup is necessary for compliance
Information privacy laws across the globe require businesses to encrypt their information, share in the responsibility for its abuse and loss, and prove that they can recover it if needed. 
In order to comply, the backup solution has to address the specific needs of the law under which it falls, such as choice of data center, data encryption, at-rest and in-transit rules, and the ability to purge backups.
#5: Top IT analysts recommend it, too
According to top IT analysts Gartner and Forrester, backing up SaaS data is a must-have for every company. As Gartner puts it, "Organizations cannot assume that SaaS providers will offer backup as part of the service or provide interfaces that backup vendors can use to access data."
Forrester adds, "While almost all SaaS vendors explicitly state that protecting data is the customer's responsibility, infrastructure and operations (I&O) leaders usually send critical data to those providers without any plan for ensuring data resiliency." In other words, "Back up SaaS data or risk losing customers and partners. Stop leaving the door open to data loss, and start proactively protecting cloud data before it's too late."
#6: Native recovery options often don't cut it
Native solutions like Litigation Hold, Recycle Bin, and Trash are archival in nature, and not built for true backup and recovery. Trying to restore data that's been deleted is tedious and incomplete without the right backup solution. 
These solutions are also time-bound, meaning data is only stored here for a few weeks or a couple of months. In short, having to rely only on these solutions in a time of crisis only adds to the level of stress.
#7: Backups can help you bounce back from a breach
Backup and recovery solutions are a central part of any disaster and recovery plan. To truly come back from data loss, you need seamless data recovery from an accurate, real-time backup.
Ensuring that this is in place ahead of time can make a huge difference in the event that your data is compromised. 
The bottom line is that there's really no good reason for not having a SaaS backup solution in place for your data. Not only is it a practical solution, it's also a requirement, and can quite literally save your business from going under in the event of a security breach.
Want to read more about the importance of cloud-to-cloud backup solutions? Download the eBook instantly using the download button below.
Download Now