Breaking Down Microsoft's Updates: New Commerce Experience and Price Changes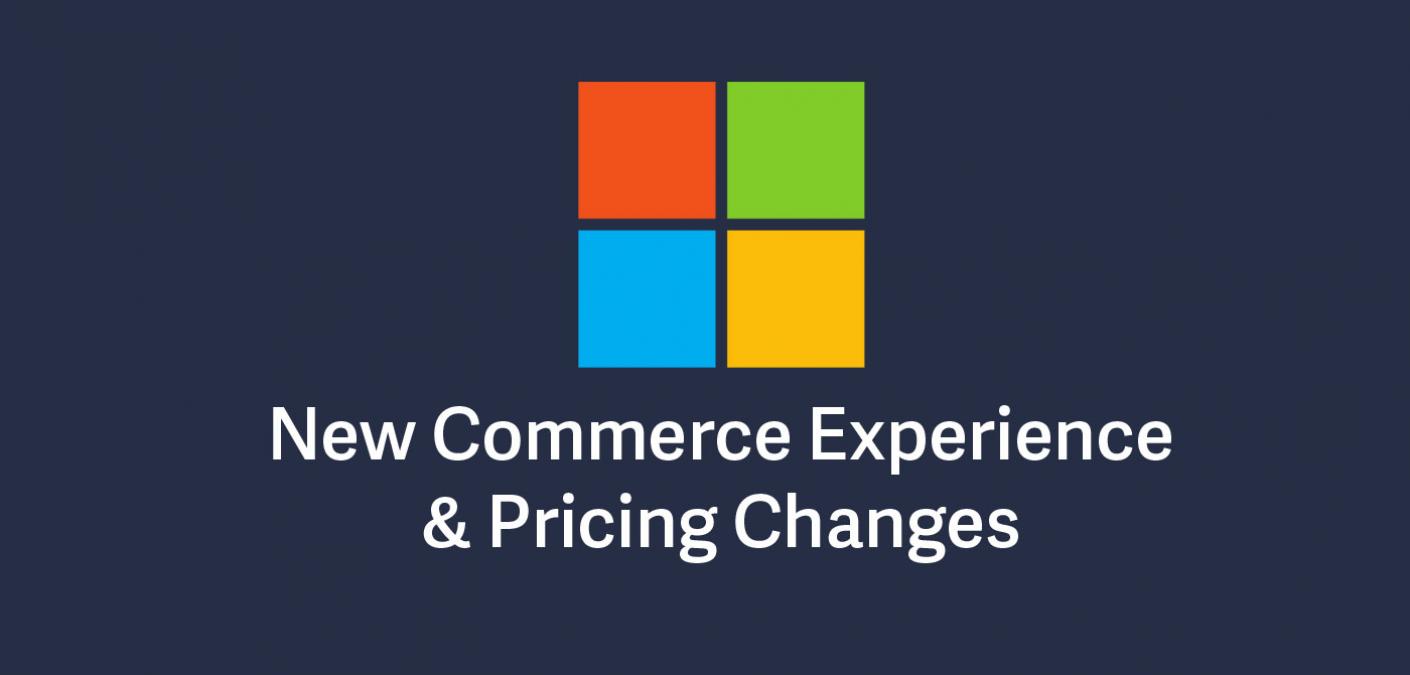 Updated 01/10/2022: Microsoft's New Commerce Experience (NCE) is now available through Secure Cloud for customers and partners.
Microsoft recently unveiled a multi-stage, multi-year investment in the Cloud Solution Provider (CSP) program to help partners better support their customers' digital transformation efforts. This New Commerce Experience (NCE) for CSP includes new licensing and monthly subscription options to help companies reduce complexity and achieve better purchasing flexibility.  NCE was introduced for Azure in 2019, so many partners are already familiar with what to expect.  The new commerce experience brings the CSP program into alignment with other programs, such as the Enterprise Agreement, so that all customers have a consistent purchasing experience and are subject to the same terms and conditions for cloud purchases regardless of the Microsoft sales motion.
As one of Microsoft's top CSP's, we participated in the NCE pilot since April of this year, so we've had a chance to get ready. And now we're here to help you get ready for when the new commerce experience goes live in January 2022. The first thing we need you to do is REALLY pay attention to these changes; not going to lie – there are a lot of them. 
Those of you in the Zix/AppRiver partner family know we pride ourselves on having your back and being Phenomenal everyday.  This is one time that we feel you'll really want to lean on our partnership as we guide you through the changes and the corresponding effect on your business.  
Let's dive in.
Product subscriptions simplified
Partners will have access to a consistent and simplified purchasing experience for Microsoft 365, Dynamics 365, and Power Platform. The new commerce experience will include:
Discounted pricing on annual agreements

Discounted pricing on multiyear agreements

Premium pricing for monthly subscriptions

New cancellation policy: Prorated refund for first 72 hours of term

Changes to policy re: adding and subtracting users
Microsoft will include an additional premium price for monthly subscriptions, so we strongly suggest looking at annual or multiyear agreements for your customers. Microsoft will be offering multi-year term options to lock in subscription pricing for Dynamics 365 and Microsoft 365 now, with additional offers coming soon.

Moving to the New Commerce Experience
We are here to make the transition to the new commerce experience seamless and ensure partners are positioned for growth. This new program will run in parallel with the legacy CSP program until March 2022, allowing partners time to transition over to the new commerce experience.

New customers will also have the option to choose between the legacy program and new commerce experience. The new subscription orders, offers, and renewals for seat-based offers in the CSP program will become exclusive to the new commerce experience in March 2022.
Starting January 1, 2022, we will launch incentives and promotions for new commerce transactions in the CSP program for partners.  More information on these earning opportunities can be found here:
– A 20% discount on the new M365, D365, and Power Platform monthly-term offers to align monthly term to annual.  Basically, you'll avoid the newly introduced monthly price premium though March 2022 with this promo.  
– A 5% discount on M365, D365, and Power Platform new commerce annual term offers.
Microsoft 365 Price Changes
In addition to launching the New Commerce Experience for CSP's, Microsoft also announced pricing changes for some key SKU's Microsoft 365. This pricing increase reflects the value of the solutions and the added areas of innovation around communication and collaboration, security and automation.
The pricing changes will go into effect on March 1, 2022 and will impact the following products:
For non-US partners: these increases will apply globally with local market adjustments for certain regions.
There are no changes to pricing for education and consumer products at this time.
Looking ahead with Secure Cloud
To provide a one-stop-shopping experience for our partners, we are working to incorporate this into the Secure Cloud and expect to have it available this Fall. We'll continue to update our partner community as we learn more, so be on the lookout for additional webinars and blogs.
Current partners can view and register for one of the upcoming training sessions we have available in our Partner Resource Center.
We look forward to sharing how the new commerce experience will allow you greater flexibility and growth opportunity.
What should you do now?
Schedule an NCE consultation with your CAM. 
Attend our upcoming New Commerce Experience session on 9/29/21 at 10CTL.