Why You Must Archive Business Content and What You Can Do With It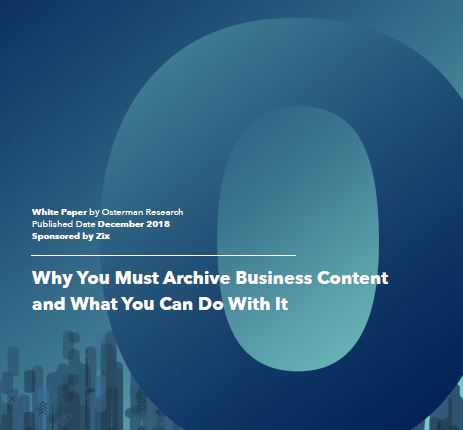 Organizations archive email and other digital messages for many reasons. While legal and regulatory obligations often initially drive data retention, companies increasingly use archiving technology for proactive purposes as well. From knowledge management and end-user self-service to conducting investigations and detecting policy violations, selecting the right archiving solution has never been more important.
Read this whitepaper from Osterman Research to understand the key factors that motivate companies to adopt next generation business communications archiving.
Download Now