Addressing the Top 10 Security Issues Organizations Face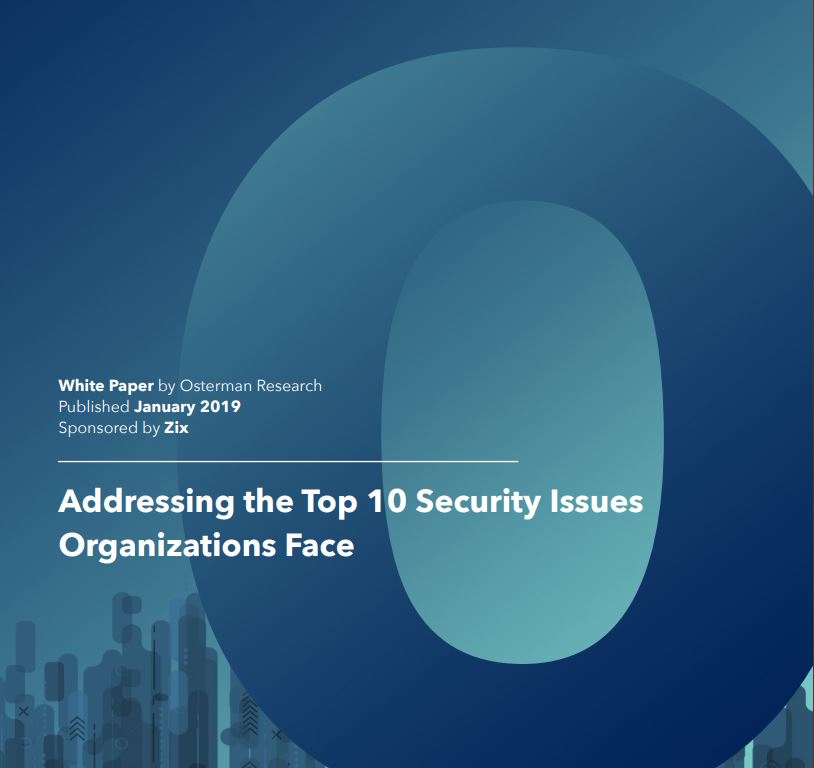 Many organizations now consider cybersecurity a top-level priority. In fact, Osterman Research predicts median security spending per employee will increase by 16% this year alone. With breaches and attacks on the rise, how can companies best address the common gaps and vulnerabilities that increase their chances of a potentially crippling security incident?
Read this whitepaper from Zix and Osterman Research to find out what you can do today to protect your organization.
Download Now