Why Your Company Needs Third Party Solutions for Office 365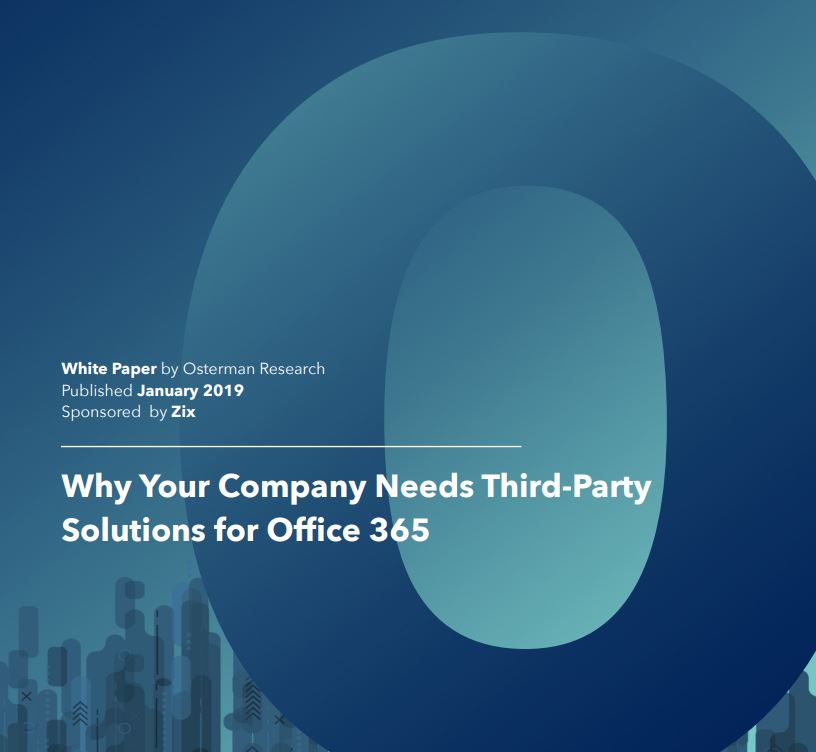 Office 365 is a capable and robust communications and collaboration platform. While Microsoft has assembled a broad collection of features, Office 365 often falls short of meeting all but the most basic needs – especially in the areas of security and archiving. In fact, 37% of the typical O365 budget in 2019 will be spent on third party solutions.
Read this whitepaper from Osterman Research to find out why you should consider supplementing native Office 365 functionality to meet your security and archiving needs.
Download Now