Migration to Exchange Online and Office 365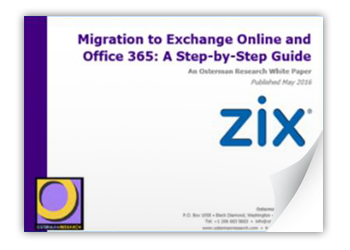 Transitioning your email environment to Office 365 requires a solid plan, the appropriate technical tools and an understanding of how you will use the capabilities. There are some important things to consider during this process: Will you use an IT consultant? Do you have the necessary bandwidth available? How will you move, and then continue to secure, sensitive data?
Read this whitepaper from Osterman Research for a step-by-step guide of the Office 365 migration process.
Download Now