Securing Emails in the Title Industry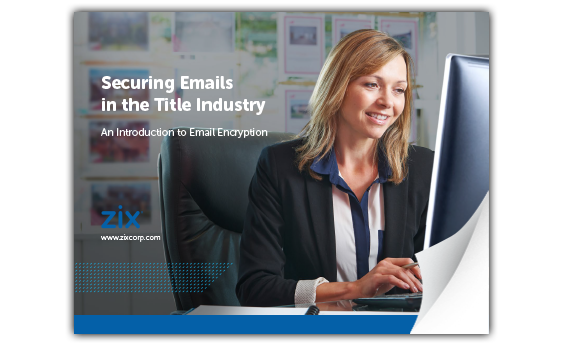 The CPFB's mortgage disclosures make it mandatory for creditors and their agents to safeguard sensitive information such as nonpublic personal information (NPI). Don't wait any longer to find a solution that allows you to conduct business in the most convenient way – via secure email.
Read now to learn how Zix makes email encryption as easy as hitting send.
Download Now