Microsoft Inspire 2020: Day One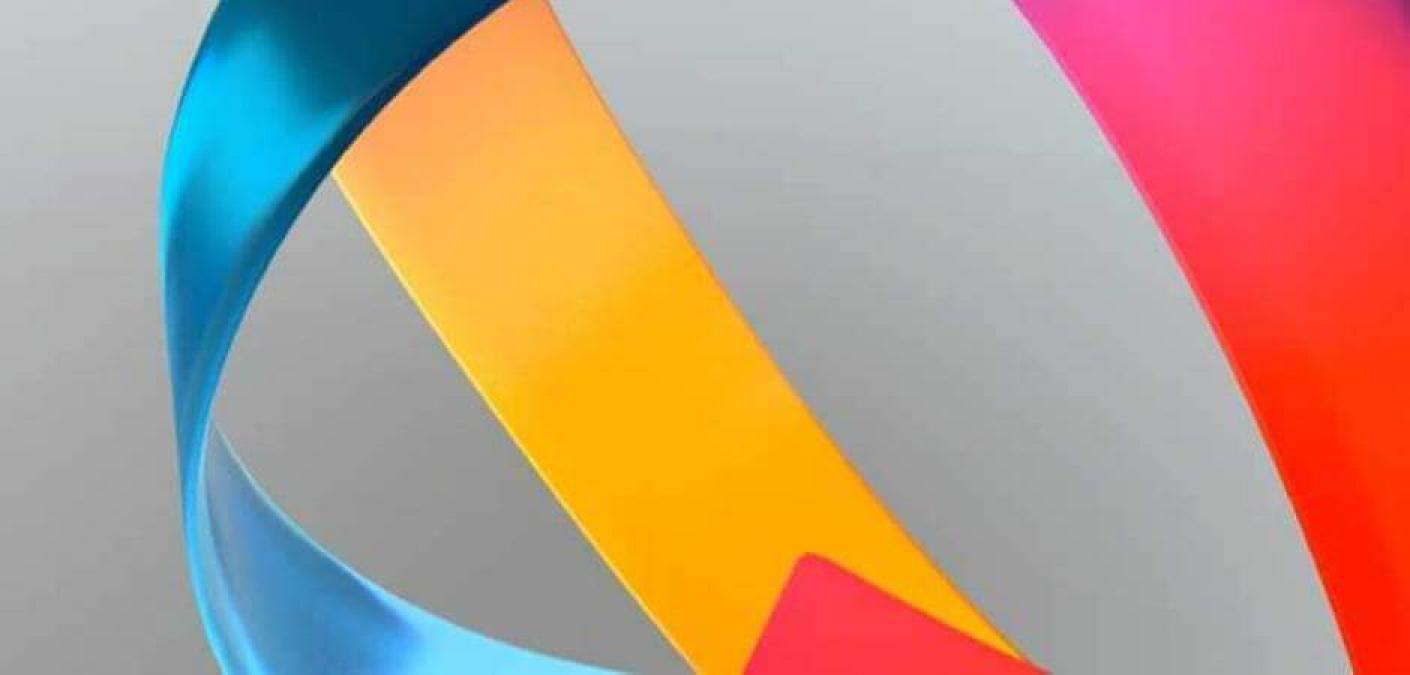 Over the next few days we'll unpack all the best bits of Microsoft Inspire and end it all with a virtual happy hour on Friday afternoon. If you can't be at the event hopefully you can join us and our experts as they cover lessons learned on Friday at 4 Central/5 Eastern.  Whether you missed Inspire or just missed a particular session stop by and see what you missed.
As someone who hasn't missed a Microsoft Inspire event in years its odd to be sitting at home watching Gavriella Schuster kicking off Inspire in shorts and flip flops instead of seeing her on stage in person. However, Microsoft isn't letting a virtual only experience slow them down.  Born out of necessity this year's virtual Inspire experience is highlighting the power of partnership and technology with a focus on being together, when we can't be together. We've all been to scores of webinars over the past few months so it's interesting to see how Microsoft is using this new medium to engage with the partner community in a new and invigorating way.  With live Q & A throughout as well as on demand content this isn't the same type of webinar we've all become accustomed to but instead it's deeply interactive and immersive. A few examples of their commitment to keeping education vibe alive are:
Ask the Expert
Networking Activities
Educational sessions that extend beyond the event
But enough with the preamble, let's get to the event!
Kick Off
Gavriella Schuster, CVP One Commercial Partner, summed up what our partner community has faced in the first part of this year and what we've accomplished together,
"Seeing businesses impacted due to the pandemic is extremely sad but certainty comes from one single truth: human connection, technology, innovation and partners. As those on the frontline worked to protect us, partners created the solutions to innovate and problem solve, regardless of the complexity. Microsoft partners created innovative solutions to face these challenges."
Based on that opening Microsoft's Partner Priorities for FY21 aren't surprising:
Remote Work
Business Continuity
Security
Cloud Migration
Next up was Judson Althoff, EVP, Worldwide Commercial Business, who highlighted how "Tech is the center of how customers will survive these times and thrive moving forward" and covered 3 areas of focus for his team in enabling this:
Respond
Recover
Reimagine
Judson covered a good bit around the transformation into a remote working culture and as a company who's made this transition this next bit was poignant,
"Digital Transformation: Any good Digital Transformation is Business Transformation empowered by technology."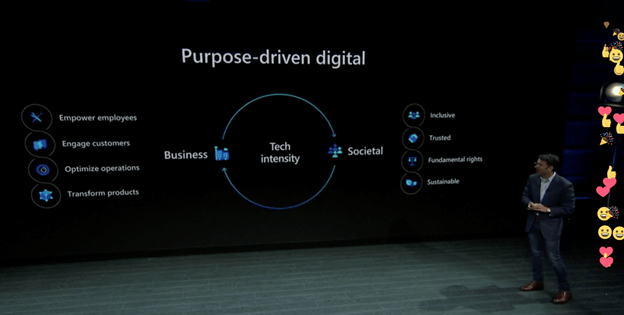 Microsoft's focus on then taking this transformation and becoming an agent for societal change looks to be a key driver in the years ahead.  However, you don't get there without a very healthy partner community driving growth and Microsoft is the reigning king of the channel:
Year to Date Numbers:
95% of Commercial Revenue is influenced by 300,000 Partners.
44% growth in co-sell revenue with 65% partner transactions via CSP.
1B Windows 10 monthly active users
13B in Commercial Cloud Revenue
59% in Azure Revenue Growth
Productivity Suit: 75M Daily Active Users on Teams in April. Up 70% from the month before.
Opportunity Growth:
Expecting 7.1 Trillion dollars in investment in Direct Digital Transformation by 2023.
34M gaming PCs to be shipped this year
59% of Services partners revenue to come from Cloud by 2021
If the lack of stock of Nintendo Switches at my local Walmart is any example I'd wager that the gaming industry is one of the few to be exceeding expectations during this work from home era so while interesting it's not surprising to see Microsoft calling out that portion of their business.  With the kickoff ended lets dive into some of the digital breakout sessions and see some of the great content you should be on the lookout for.
Unlock your opportunities with new commerce experience and Cloud Solution Provider program
Speaker: Mark Rice; Microsoft
Summary: Unlock your growth opportunities with the Microsoft new commerce experience and Cloud Solution Provider (CSP) program. Drive your success by accelerating digital transformation for your customers. Join this session to learn how you can seize the expanded opportunities across customer lifecycle and deliver unique solutions and services with Microsoft.
Key Take Aways:
Microsoft new commerce experience is aimed at addressing the rapid digital transformation happening today.  Some key numbers:
64% of business leaders say they have will undergo digital transformation within 4 years
In Microsoft's estimation 2 years' worth of business transformation occurred in the past 2 months with remote working taking the lead
73% of companies are creating their own IP
Public Cloud is expected to reach $200 Billion this year with 69% of enterprise customers focusing on a hybrid (cloud/on prem) strategy
To address customers who still have a need for on premise software licenses Microsoft is evolving the CSP program to support digital transformation by allowing partners to purchase on-prem software licenses through the CSP Program.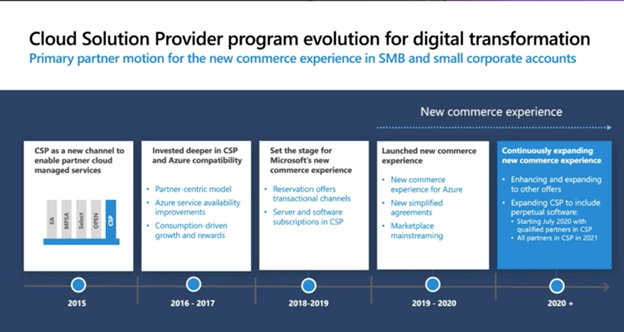 Help customers reduce risk and build resilience with security, compliance and identity solutions
Speakers: Andrew Conway - Microsoft Corporation ; Ann Johnson - Microsoft Corporation; Vasu Jakkal - Microsoft; Alym Rayani – Microsoft
Summary: With the shift to remote work and the need to build resilience for the future, we see an increase in customer demand for security, compliance and identity solutions. Microsoft delivers integrated capabilities to help customers streamline and strengthen their security, while saving money. In this session, we'll share the investments Microsoft Security is making to support our partner ecosystem and help customers, with a focus on Zero Trust, threat protection, and information protection.
Key Take Aways:
As a security company first and foremost this a a session near and dear to our hearts.  It's good to see Microsoft's focus and acknowledgement that working with vendors like Zix |AppRiver is key to protecting customers. 
Microsoft security strategy follows 3 core principles:
Built-in Security and compliance into the Microsoft platform and across all clouds and platforms
Deep use of AI and Automation: Microsoft sees more than 8 trillion threats across their platforms every day
Integration across the entire ecosystem and not just throughout the Microsoft platform
Microsoft adapted and simplified their go to market strategy across 2 top priorities:
Secure Remote Work: Securing access with Azure AD, managing devices through Microsoft Intune and new capabilities such as Windows Virtual Desktop. For Compliance, it's Information Protection specially Data Loss Prevention in Teams and Risk Management.
Streamline and Strengthen Security while Saving Money: Across M365 E5 and Azure. Our approach is compromising to reduce licensing complexity while increasing security
Product Strategy: Identity, security and Compliance:
Zero Trust security is now the industry standard with the following key principles:

Verify Explicitly: By enabling strong authentication and authorization across all data points.
Least Privilege Access: Granting minimum access to people only when they need it for as long as they need it.

Assume breach: Always assume breach to detect breaches more quickly
Insider Risk Management was released in M354 earlier this year. It uses machine learning and automation to create a visual summary of risks within an organization.  New features announced today:
New signals from Windows 10 Endpoint and Microsoft Defender ATP
Integrating Insider Risk Management with other services customers are using via APIs
New Policies and Settings
In the coming months Microsoft also expects to launch advanced security competencies and specializations to showcase partner's deep security specializations.
Business Applications, the next big ISV opportunity!
Speakers: Steven Guggenheimer - Microsoft Corporation, Casey McGee – Microsoft, Toby Bowers - Microsoft Corporation, E.J. Tague - WalkMe Inc.
Summary: The market for line of business (LOB) applications is growing as more businesses want to respond to customer needs faster, more intelligently and tailored to their industry needs. Join a discussion with your peers and learn how the ISV Connect program can help you grow your business. We will also share the improvements we are making since it launched a year ago.
Key Takeaways:
There are huge names in the ISV space but Microsoft feels that half of this market (even post COVID) will be driven by the rank and file ISVs and not the major players. It is also a number that reflects all segments of the market and not just Enterprises.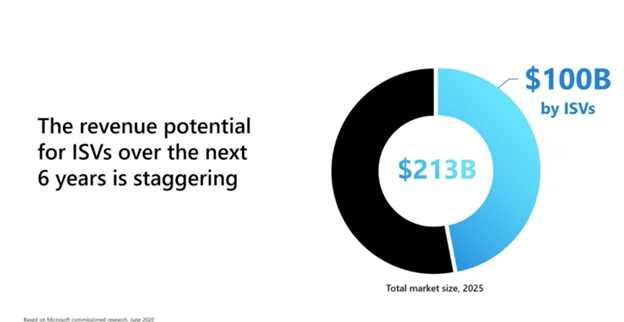 When opting to build a business application Microsoft feels that partners are best suited choosing Dynamics over the competition (shouldn't be a surprise to anyone).  A few metrics on ROI do lay out a nice story to back this up: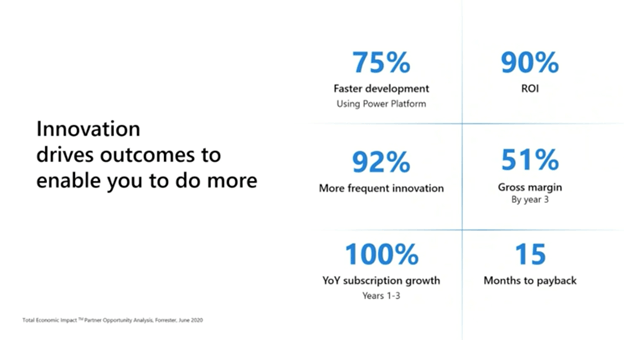 While Microsoft didn't go over requirements the tiers for ISV's looking to dive into business app development over Dynamics look interesting: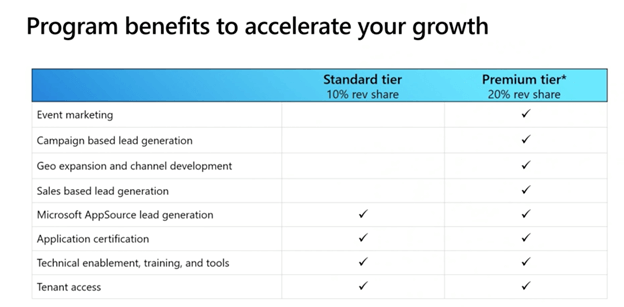 In the next few months a full UI change is coming to Appsource.  In addition Microsoft expects to deliver better lead management and lead qualification for their partners.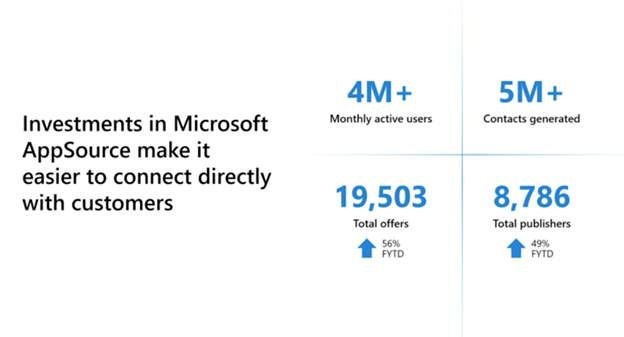 Leading with purpose, building torward inclusive and sustainable growth
Speakers: Gavriella Schuster  - Microsoft, Pamela Maynard  - Avanade, Arnaud Mourot  - Ashoka
Summary: Expectations for business leaders have changed, customers and employees want businesses to contribute to a more inclusive, just, and sustainable world. Leaders who recognize this moment—and market opportunity—are integrating purpose-led strategies and building purpose-driven organizations. In this session, Gavriella Schuster, CVP, One Commercial Partner, will discuss with change-makers and purpose-driven leaders how technology leaders can align purpose with profit to build a brighter future.
Key Takeaways:
It shouldn't be surprising that people want to work with an organization where it feels like they matter.  Recent Studies by Harvard show that purpose driven organizations have a higher level of engagement from a people perspective, retention, and innovation. The results also show that those companies tend to be more profitable. In addition to higher profits these organizations also attract and retain more talented employees.  Some key metrics to keep top of mind when thinking about your own organizations focus:
Purpose oriented companies reported 30% higher levels of innovation and 40% higher levels of workforce retention than their competitors
Companies with more diverse management teams have 19% higher revenue due to innovation
The global market opportunity associated with delivering on the UN sustainable developing goals is estimated to be $12 Trillion
There's a projected 26 Trillion dollars of economic gain in climate action and sustainability solutions
While focusing on the betterment of society is a noble objective there are also financial drivers that make this a benefit to businesses around the world. 
Your best self: How authenticity creates stronger leaders
Speakers: Bozoma Saint John  - Netflix, Evelyn Padrino Espiga  - Microsoft Corporation
Summary: Trailblazing brand and marketing executive Bozoma "Boz" Saint John, CMO for Netflix, is unapologetic about showing up as her full self and making no excuses for being YOU. These principles have served her well and propelled her to executive roles at Pepsi, Apple Music and Uber. Join "Boz" at this fireside chat as she discusses the power of authentic leadership as a pathway to building genuine connections in your personal and professional pursuits.
Key Takeaways:
The authenticity it requires to really show up as yourself and be brave in it is really hard and very complicated. You can't just wake up and be an authentic leader. It's something that you have to really practice.  Being authentic is showing up as your true self. There's a difference between authenticity and perfection. The more transparent you are the better leader you are.  Try to use every opportunity you're in to see your own evolution and humanity.
Appreciate your individuality. You have been taught a way of leadership but what if you've never seen yourself? You're going to downplay those parts of yourself that you don't think a leader should be and that's a shame. When we think about partnership we always think of what we're bringing to the table rather than how we're going to serve the partner. It's about how people come together rather than how one will serve the other.
Bozoma approaches partnership by finding out what the organization requires from her. How they see themselves shining through her. They should be on the same page so no unbalance occurs. According to Bozoma, if she's not failing then she's not taking enough risks. She needs to push through her comfort zone because that's where the real hits are. The success.  You have to get up and keep going.
Organizations benefit so much from authenticity and authentic leaders. There's no downside. It's on the shoulders of leaders and colleagues to see authenticity around the table. To not look at guide lines and policies as ways to make you behave, but as if they are written just to help you as a map. True authenticity doesn't mean that you're just bringing your full self but also accepting other people's full selves.