Chapter 1
The Three Sparks of Genius that Built Think Cloud
Scott Clark was destined for a career in IT. As a child, he played with his Atari 2600, Spectrum 128K and later begged his parents for a Commodore Amiga. He spent countless late nights bathed in the blue glow of the primitive UIs, exploring tools, games, and technologies.
But it wasn't just the operational aspect that interested Scott. He would pull apart machines to learn how they worked, and test his knowledge by putting them back together. By the time he left high school, he had a better technical understanding than most of his teachers.
That love of technology has stuck with him ever since. As chief technology officer of his own company, Think Cloud, Scott is just as passionate about modern cybersecurity as he was about early-1990s video game consoles.
But it took more than just passion to build a thriving MSP business. Indeed, Scott's success is defined by three distinct sparks of genius, each propelling him to a new level of achievement.
Going against the grain
In 1995, Scott landed his first job at a computer maintenance company called Data Care Maintenance. Although he'd spent his entire childhood pulling machines apart to see how they worked, it wasn't his technical aptitude that won him the role.
"I got the interview because I used to teach one of the directors karate," he laughs. "That was the only differentiator on my CV."
The machines he was maintaining were a far cry from the slick computers he's used to now. This was pre-Windows, and the company's workshop was filled with Apricot F1s, Olivetti M240s, and Amstrad PCWs.
Years later, older technicians would pat him on the shoulder and say, "You don't know how easy you've got it. We had to deal with complex machines like the Commodore PET." Reflecting on his technical start, Scott smiles and says, "Of course, I did. I used to repair them!"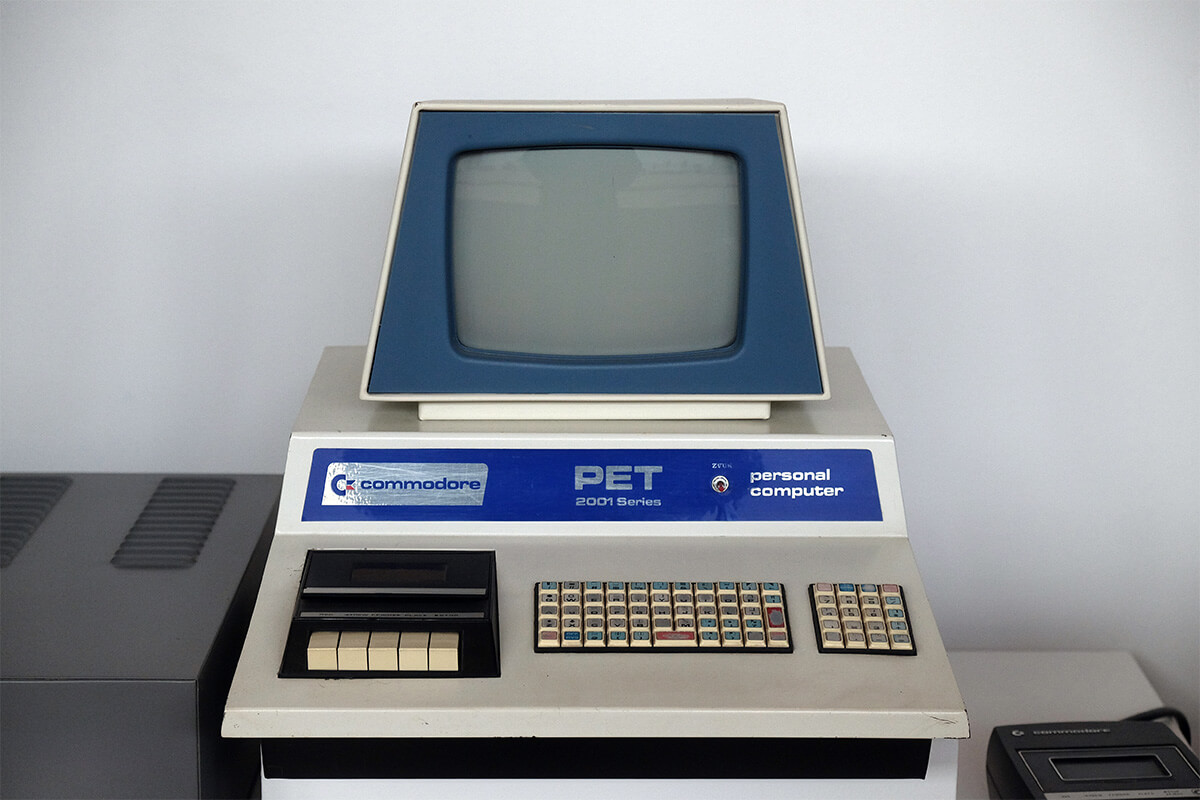 Scott was appreciative of the job—but he knew specialising in old technology wasn't going to further his career. So he enrolled in a networking training course to add another string to his bow. But early on, he realized that his childhood had provided a much more thorough education than the course curriculum. He was correcting his teachers on their mistakes and helping fellow course mates with their work. Instead of seeing Scott as a disruption, one teacher saw him as a potential asset. He told Scott he was setting up a business, and asked if he wanted to come join him.
Scott agreed—and it was here that he'd experience his first spark of genius.
The new business got off to a shaky start. Their main customer was a college with 50 computers. Installation and maintenance of the college's machines was enough to keep the fledgling business going—at least until the school lost its funding. The lost contract left a hole in the company's balance sheet.
They needed customers, and fast.
In a desperate plan to drum up new business, Scott's boss pitched eight local magistrates' courts. He offered them full IT support for £1,000 per year each. It was a pittance, and from the outside looked like a wildly unprofitable deal. But there was a catch: The £1,000 bought each Magistrate court a number to call for IT Support, but if they wanted anything other than phone support it was chargeable.
As it turned out, magistrates' courts need a lot of additional support. The small initial price tag got Scott and his colleagues in the door, but it was the chargeable extras that made them money.
"I don't know if he was clever or stupid, but within a year we'd done around a quarter of a million in revenue from those eight courts," recalls Scott.
That lesson—to experiment, try new ideas, and be different—stuck with Scott. It's a significant contributor to his success today.
What's for you won't go past you
The next chapter in Scott's story is messy. Although the business was growing quickly, things were going wrong behind the scenes. His boss miscalculated the company's tax bill and spent money they didn't have on luxary items for himself.  With the company coffers running low, he resorted to layoffs. Scott was one of the people let go.
"I thought I was going to be there forever," Scott recalls. "I was really good at computer maintenance. It left me thinking, 'Oh, my God. What am I going to do?'"
He found a job at a local outsourcing company that supported blue chip organisations like the NHS, Food Standards, and various large manufacturing companies. All the while, he was trying to improve himself. He devoured books, passed engineering exams, and learned new technologies. But he developed too fast for his role.
"I got into trouble for rolling out servers and running projects that I wasn't qualified to run… even though I had the knowledge," he says. "It got to a stage where I thought, 'I'm better than what we're doing.'"
He wanted to leave, but wasn't sure where he should go. Until one day, the perfect opportunity fell into his lap.
Out of the blue, his former boss called him with an offer: "Do you want to buy me out?"
His boss explained that he'd steadied the ship and the company was in good health. He was moving to New Zealand and wanted someone to take it over. For Scott, it was perfect. They agreed on a deal and the company swapped hands.
The first few months weren't glamorous. Scott set up his office in a box bedroom in his parent's house. He installed an ISDN line to allow remote access so he could  quickly fix issues remotely and hit the phones to drum up business.
He started with £100 in the bank. Within six months, he'd grown that to £30,000. The workload quickly became too much, and he hired two extra employees. But the more successful his fledgling business grew, the slower that growth became.
The bulk of his work was break-fix, Scott explains. Each new job was a new negotiation, contract, and invoice. It was cumbersome and unscalable. To keep growing, he knew he had to emulate what his former boss had done years before—experiment, try new ideas, and be different.
His second spark of genius was a conscious shift away from break-fix projects and towards subscriptions. For a set fee, Scott offered to maintain a company's IT services. While the subscription business model is commonplace now, it wasn't back then. This was 2007—long before the subscription revolution. There was no Netflix, Classpass, or Zenefits, and people were warier of recurring commitments.
It was tough talking people away from traditional projects, but his new offering steadily gained traction. After a few months, he had £3,000 in monthly recurring revenue. It was a modest income, but he could count on that money arriving each month, rain or shine. It was dependable, predictable, and sustainable. It was the future of his business—or, at least, it should have been.
A year into his experiment, the Great Recession rocked the world. Economies crumbled, consumer confidence disappeared, thousands of businesses went bankrupt. His small cadre of subscription customers disappeared, and Scott reluctantly moved back to transactional work to pay the bills. But he knew there was still life in his new strategy. It just needed a tweak.
He repackaged his support subscriptions as "all you can eat" support. For a fixed budget, he promised to look after a company's IT and provide unlimited support. To small business owners who were looking for a deal, Scott's all you can eat offer looked too good to be true. It was a subtle change, but one that breathed new life into Scott's subscription model.
As the world recovered from the financial turmoil of the Great Recession, Scott's company grew stronger and stronger.
Every cloud has a silver lining
Scott is a server engineer by trade. He's good at it, too. He understands how to set up stacks, maintain them properly, and optimize their performance. That gave him a valuable insight into the industry: on-site servers were dying.
He watched the emergence of cloud computing and realized that it provided a better experience for both the IT provider and customer. Even though the technology was still in its infancy, Scott bet the house on cloud—and this was his third spark of genius.
Like his earlier bet on subscriptions, people didn't appreciate cloud at the start.
He'd pitch cloud technology to potential customers, explaining that they could work from anywhere, on any device, at any time. More often than not, they'd shrug and say, "We just want to work in the office."
But inch by inch, the market changed. People became more comfortable with cloud computing. Instead of Microsoft Office, they used Microsoft 365. Instead of a local server, they used Microsoft OneDrive. Once someone experienced the benefits of cloud, it was unlikely that they ever went back, Scott says.
Then in the spring of 2020, that transformation accelerated exponentially.
The pandemic arrived like a wrecking ball, demolishing the status quo and forcing companies to adapt overnight. With enforced regulations around working from home, hundreds of thousands of companies migrated to cloud technology overnight—and Scott was there to help them make the change.
Over the past year, he's helped dozens of companies navigate the treacherous transformation from in-office to remote organization. That's buffered his balance sheet. His revenues are up 40% and he's hired several new staff. Scott doesn't see this as a momentary blip, either. He thinks many of the pandemic-induced changes like work-from-home will remain.
The cloud removes limits
Scott admits that Think Cloud is currently a regional player. But he has aspirations to break out of its local market. Just as cloud enables companies to work everywhere, he plans to sell everywhere.
"We have peers who have contracts in America, France, and all around the world," he says. "We may follow suit. After all, the cloud removes limits, doesn't it?"
If Scott's story resonates with you or you'd like to partner with Think Cloud as your new managed service provider, you can book time with them here to talk more about your needs.